Payroll & Bookkeeping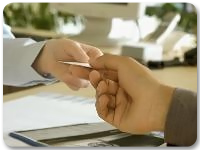 Our high-quality payroll & bookkeeping service is customized for you and your business; paychecks, tax payments, tax fillings and W-2's are accurate, confidential, and affordable.
Payroll capabilities include:
Calculate all federal, state and local taxes as well as all the deductions.
Paychecks can be handed out or they can be electronically deposited into employee bank accounts.
Quarterly Forms: 941s, State, Local.
Annual Forms: W-s, W-3, 940, 1099s, 1096.
Date-Range (fiscal year) reporting.
Start-Up Companies assisting you with Federal EIN applications and New Employee forms (W-4, I-9, direct deposit, etc).