Translations & Interpreters
Translations: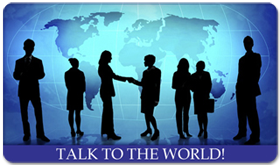 We offer certified translations English-Spanish & Spanish-English for:
Birth Certificate
Marriage Certificate
Death Certificate
Academic Transcripts and Diplomas
Medical Records
Criminal Records
Power of Attorney Forms
Contracts
And More
Interpreters:
You have a medical appointment or with your lawyer? And you feel you need an interpreter? Call us now to schedule your interpreter.
Our interpreters are available for medical, legal or any other needs you may have.
Please schedule your interpreter in advance.